Philippine Wedding Promo
SHARE A WEDDING TIP and WIN A TAGAYTAY VACATION!
December 2012
Join the Kasal.com Prep Talk and get a chance to win FREE Bride and Groom Honeymoon Bag Tags or a FREE Overnight Stay at One Tagaytay Place Hotel Suites!
What's the Kasal.com PREP TALK?
Kasal.com Prep Talk is an online space for soon-to-wed couples to share their wedding planning experiences – the triumphs, the mishaps and everything in between.
REGISTER FOR HONEYMOON BRIDE & GROOM BAG TAGS
First 50 couples to join will get FREE Bride and Groom Honeymoon Bag Tags from Kasal.com! Registration should be complete. Click here to register.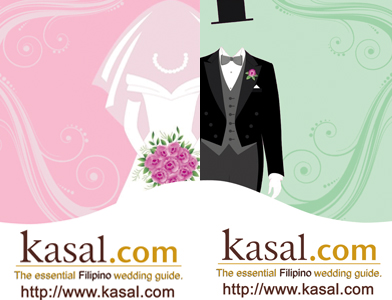 SHARE A WEDDING TIP and WIN A TAGAYTAY VACATION!
Kasal.com is giving two (2) couples a chance to win a gift certificate each for an overnight stay with free breakfast at One Tagaytay Place Hotel Suites!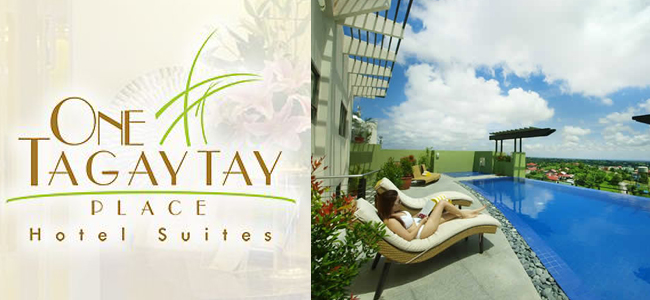 WINNER 1 – Prepper with the most number of accumulated Facebook Likes in their posts

Author with the most number of accumulated Facebook Likes in all their posts by January 31, 2013 (5:00 PM GMT+8) will win the promo.

WINNER 2 – Prepper with the most meaningful and helpful post
Kasal.com. will choose the most meaningful/helpful post based on the following criteria:

1. Information – 40%
Provides tips, advice and accurate information that can be used by other couples in their wedding preparations. These can be regarding a general wedding topic or a specific topic (e.g. What happens at a food tasting event, What to look for in a wedding photographer, etc) Click here for a sample post.
2. Originality – 40%
Provides original content/ideas not found online. Examples can be DIY tutorials, unique wedding finds, etc.
3. Encouragement – 10%
Provides encouraging and inspiring words for other couples.
4. Entertainment – 10%
Manner of writing is entertaining, fun and easy to read.
Contest ends January 31, 2013 (5:00 PM GMT+8).
Entry Requirements:

• The BLOG POST can be written in English, Filipino or combination of both. No minimum or maximum number of words is required.
• Entries must be original, factual, and should not have been previously published or have joined other contests.
• To make the posts more interesting, contestants are encouraged to link photos and videos.
• Entries should not infringe on the rights of any third party, and should not promote any activities that may appear illegal or dangerous. They should also not contain anything obscene, offensive, libelous or defamatory.
Entry Promotion:

• Contestants are encouraged to promote their entry in any way they can. They may promote the link to their entry, post announcements on their Wall, share the link of the contest page, suggest Kasal.com to their friends, or insert the contest badge on their blogs.
Winner Notification

• Winners will be notified by Kasal.com through email. The contest sponsors reserve the right to examine additional identification and may choose to accept or deny awarding the prize based on the identification presented.
• By participating in the contest, each participant and winner waives any and all claims of liability against the contest sponsors, and their employees and agents, their respective employees and agents, for any personal injury or loss that may occur from the conduct of, or participation in, the contest, or from the use of any prize.
• By claiming the prize, the winners authorize the use, without additional compensation, of their entries for promotion and/or advertising purposes in any manner and in any medium (including, without limitation, radio broadcasts; newspapers and other publications; television or film releases; slides; distribution over the Internet; and picture date storage) the contest sponsors may deem appropriate.